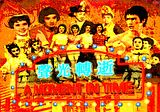 Date: Sunday, March 28, 2010
Time: 2:00 pm
Location: Chinese Culture Center Auditorium, 3rd Floor
750 Kearny Street, San Francisco, CA 94108
Admission: Free
時間:2010年3月28日星期天,下午兩點
地點:舊金山中華文化中心3樓(希爾頓酒店內) Kearny 街750號
入場費:免費
CCC Members: Please click here to reserve tickets online or get your tickets at the CCC Gift Shop.
Non-CCC Members: Tickets are open to the public after 1:00 pm on March 28 at the CCC Gift Shop. They will be distributed on a first-come, first-serve basis OR YOU CAN VISIT OUR OFFICE TO TAKE A PICTURE FOR THE CHINESE AMERICAN WALL PROJECT AND GET YOUR TICKETS IMMEDIATELY!
On the day of the film screening, we will also be taking pictures for the Chinese American Wall starting at 1:00 pm.
CCC Gift Shop Hours: Tuesday to Saturday, 10-4, Sunday, 12-4.
文化中心會員:請在線訂票,或到文化中心禮品店取票。
非文化中心會員:請于3月28日下午一點以后,到文化中心禮品店取票,或現在就到文化中心辦公室參加"百姓墻"活動,并領取電影票。
禮品店營業時間:星期二至星期六上午十點至下午四點,星期天中午十二點至下午四點。
電影公映時, "百姓牆"將現場為您免費拍照,服務時間下午一點至四點半.