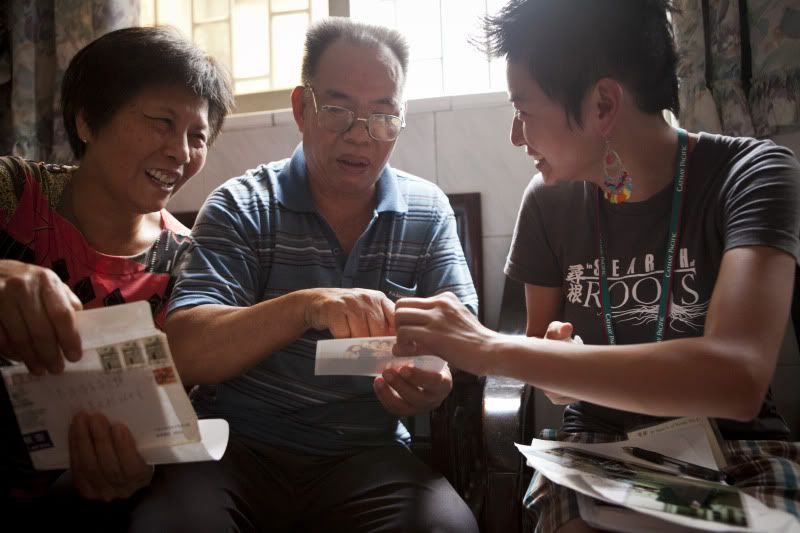 The Chinese Culture Center is proud to present One Root: One Love, an exhibition of photos, artifacts and visual impressions from 2011 In Search of Roots Intern's trip to China.  There will be a ribbon cutting involving important partners who have supported In Search of Roots over the years, followed by the highlight of the afternoon:  the presentations by the Roots participants themselves.
舊金山中華文化中心隆重向您呈現《同根,同心》年展。此展的目的是通過資料,實物和藝術表現方式展現中華文化中心2011年度"尋根之旅"項目的中國行. 剪綵儀式嘉賓將包括常年不懈支持"尋根之旅"項目的各方合作夥伴。剪綵儀式后將進行的是開展慶典的重頭戲:"尋根之旅"學員的報告會.
Exhibition and Presentation: February 18 from 12:30 to 3:00 pm    二月十八日下午12時30分至三時
On display through February 25.
CCC Gallery Hours:
Tuesday – Saturday, 10am – 4pm.
Students from Starr King Elementary school, a bilingual Mandarin immersion school, visit the CCC Gallery and In Search of Roots Exhibition
Watch the Chinese Culture Center's In Search of Roots feature on KTVU.
Look for each of our In Search of Roots Interns' essays in the Sunday Edition of Sing Tao Daily.