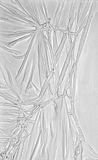 SAVE THE DATE for the debut of 2010 Xian Rui !
April 22, 2010 Opening Reception
April 23, 2010 to September 5, 2010
The new Xian Rui exhibition will feature original work by artist Stella Zhang. The exhibition will open on April 22, 2010. More information to come !
About CCC Xian Rui Artist Excellence Series:
Xian Rui (Fresh and Sharp) Artist Excellence is the Chinese Culture Center's Annual Solo Exhibition Series. The title of the series, 'xian' meaning fresh and 'rui' meaning sharp, the series is designed to bring visibility to the work of exceptional, but under-recognized, Chinese artists in the United States and to give viewers a renewed appreciation and fresh perspective on contemporary Chinese culture.
2008-2010 Xian Rui is funded by Phyllis C. Wattis Foundation.
關注「鮮銳」2010全新演繹!
新一屆的「鮮銳」將帶來張爽的作品,展覽2010年4月22日開幕,詳情敬請留意!
「鮮銳」卓越藝術家個展是舊金山中華文化中心的年度藝術家個展系列。該系列強調「新鮮」、「敏銳」視野,展出最新或未曾發表的創作,推出卓越但尚未被廣泛認識的華人藝術家,提供觀者對當代中華文化的全新視野。2008–2010「鮮銳」由Phyllis C. Wattis基金會資助。