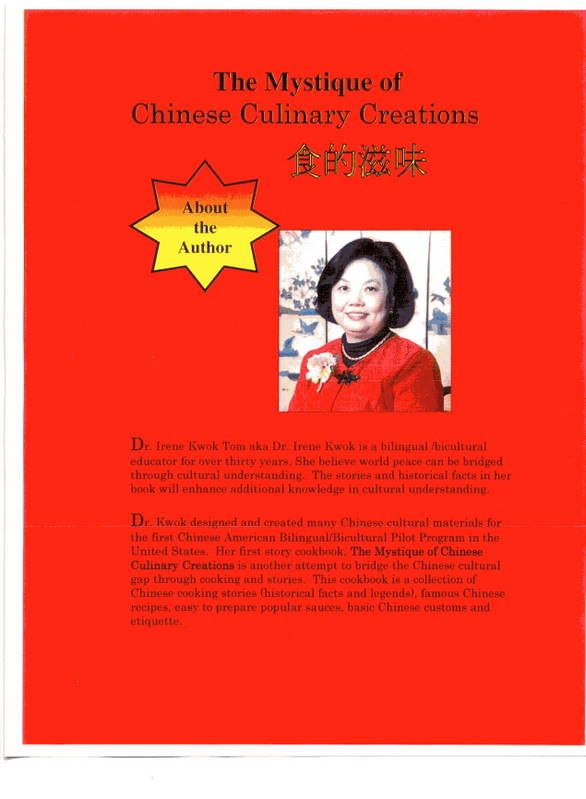 RSVP to this event!
Dr. Irene Kwok Tom aka Dr. Irene Kwok has been a bilingual/bicultural educator for over thirty years. She believes world peace can be bridged through cultural understanding. The stories and historical facts in her book will enhance additional knowledge in cultural understanding.
Dr. Kwok designed and created many Chinese cultural materials for the first Chinese American Bilingual/Bicultural Pilot Program in the United States. Her first story cookbook, The Mystique of Chinese Culinary Creations is another attempt to bridge the Chinese cultural gap through cooking and stories. This cookbook is a collection of Chinese cooking stories (historical facts and legends), famous Chinese recipes, easy to prepare popular sauces, basic Chinese customs and etiquette.
The Mystique of Chinese Culinary Creations book signing will be held at the Chinese Culture Center on Saturday, June 9, 2007 from 2:00pm to 4:00pm.